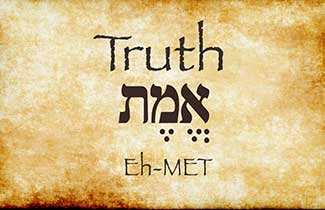 What is Emet?
Emet is the ancient Hebrew word for "truth." Emet contains the first, middle, and the last letters of the Hebrew alphabet, which, according to Jewish interpreters, suggest that truth contains the composite of all of life.
Since truth is all-encompassing, there is literally no place or experience that is exempted from its presence. Throughout history, truth has been the core for setting a foundation for success. Truth has been compared to many things including light, honesty, salt, and freedom. The Bible states: "And you shall know the truth, and the truth shall make you free." John 8:32 NKJV
These fundamental principles of truth guide our actions and the advice we give to our clients.
About Us
Our Purpose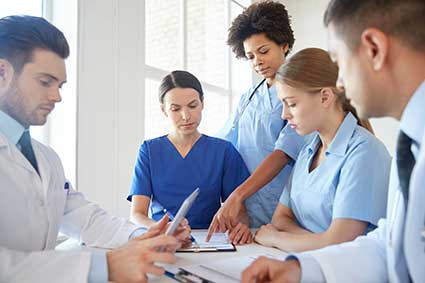 From its very core The Emet Group LLC seeks to restore truth in the healthcare industry and deliver solutions that act in our clients' best interests. Our company's name means "truth" in ancient Hebrew. It is intended to convey our core conviction that when the truth is revealed the clients' best interests are being served.
The Emet Group LLC strives to build a team of experts who understand the intricacies of the healthcare industry, business systems, and operations management. Our target clients include: specialty pharmacies, hospitals, other healthcare providers, government agencies, insurance companies, and pharmaceutical companies.
Our Mission
The mission of The Emet Group LLC is to reveal truth in the healthcare industry and to glorify God by leveraging innovative strategies to increase efficiency, save costs, and improve quality of care.
Our Organization
Our organization's management style follows the servant leadership model. It is an upside-down structure empowering the success of our clients and putting their needs before our own.
Our Core Values
TRUTH. Our core value: Do what is right and ethical.
INTEGRITY. Be honest, uphold strong moral principles, and live up to commitments.
LOVE. Treat others like you'd want to be treated.
COURAGE. Learn, improve, and boldly drive change that matters.
EXCELLENCE. Do great things with the gifts you have been given.
TEAM. Together, we are better.
SERVANT'S HEART. Lead with what people need.
HUMILITY. Listen to the ideas and feedback of others first.
FUN. Work hard, laugh often.
Our Services
Strategic Planning
Optimizing People, Processes, and Systems
Compliance, Ethics, and Integrity
Restructuring and Organizational Change Management
Developing Cost Savings and Cost Reduction Strategies
Ensuring Operational and Business Process Efficiency to Sustain Growth
Sales Strategy, Training, and Development
Service Strategy, Training, and Development
Target Clients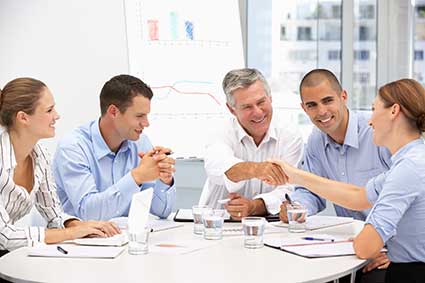 We carefully evaluate all of our clients before pursuing strategic business partnerships. It is critical that our clients align with our core philosophies of truth and integrity. Our target client categories include:
Specialty Pharmacies
Hospitals
Medical / Healthcare Providers
Pharmaceutical Companies
Government Agencies Funding Healthcare Programs
Insurance Companies
Submission to Authorities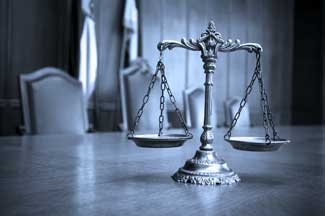 We are in compliance and submission to all authorities that are in place. We follow the Biblical principles presented in Romans chapter 13:
Submit to Government
13 Let every soul be subject to the governing authorities. For there is no authority except from God, and the authorities that exist are appointed by God. 2 Therefore whoever resists the authority resists the ordinance of God, and those who resist will bring judgment on themselves. 3 For rulers are not a terror to good works, but to evil. Do you want to be unafraid of the authority? Do what is good, and you will have praise from the same. 4 For he is God's minister to you for good. But if you do evil, be afraid; for he does not bear the sword in vain; for he is God's minister, an avenger to execute wrath on him who practices evil. 5 Therefore you must be subject, not only because of wrath but also for conscience' sake. 6 For because of this you also pay taxes, for they are God's ministers attending continually to this very thing. 7 Render therefore to all their due: taxes to whom taxes are due, customs to whom customs, fear to whom fear, honor to whom honor. Romans 13:1-7 (NKJV)
Social Responsibility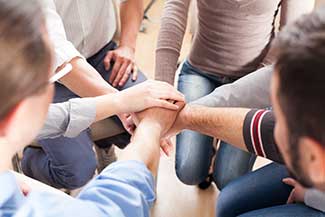 We fully embrace the value and stewardship of social responsibility within our organization. We are constantly looking for opportunities to contribute time and resources to help improve the lives of individuals physically, emotionally, socially, and spiritually and ultimately improve our society.
We also work with our clients to develop and implement Corporate Social Responsibility (CSR) programs within their organizations. We recognize that achieving business goals requires that our clients also operate with high integrity, transparency, sustainability, and stewardship. We encourage our clients to contribute time and resources to giving back to the community around them as a fundamental business practice.
We welcome any comments or questions you may have about our company or services
The Emet Group LLC
Phone: 856.430.8189
Fax: 908.286.8523
Thank you for your interest.